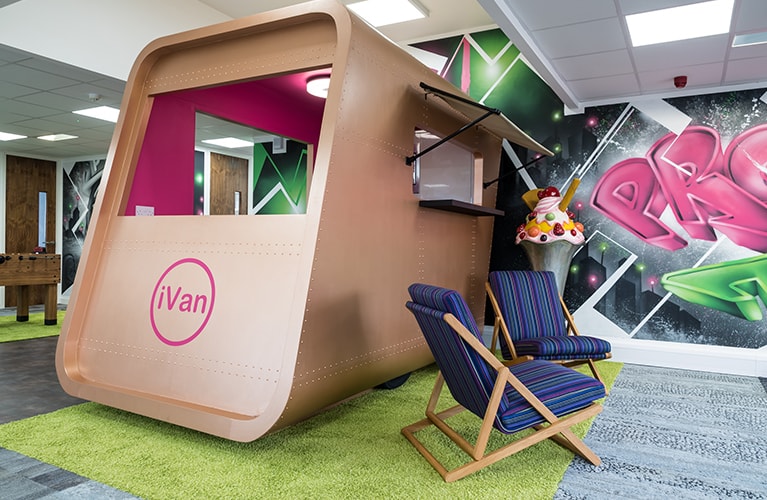 About Us
Offering the highest quality bespoke interior designs and turnkey fit-out services for almost any budget.
We pride ourselves in our reputation as one of the
leading competitive commercial interior specialists in the United Kingdom
Since the company's inception in 1998, Proici Associates Limited has continued to grow exponentially, accumulating knowledge and acquiring
The brightest and experienced in-house interior designers, architects, project managers and construction teams in the market.
Our Mission
To redesign and restructure exceptional work spaces, creating a naturally beneficial and sustainable environment for you, your consumers and most of all, your business. One of our main aims is to create well-designed interior work spaces to increase staff efficiency and morale whilst lowering their stress, keeping the company productive and keeping your staff healthy.
Trust is at the forefront of our service and is one of our core values, which is evident due to 70% of our turnover coming from return or referral business. We work diligently to always meet your timescale and optimise our work to fit your budget.

Always on Time
All work completed to your agreed timescale.

Always on Budget
Completely transparent approach with no hidden costs.

Always Diligent
Always available to discuss any enquiries you have.
Prestigious Clients
Excellence comes as standard
Our Services:
Dilapidation to full turnkey fit-out, Proici have you covered
The company is a combination of two divisions, Proici Commercial Interiors and T2 Storage Solutions which together can provide a company with an entire overhaul of their business, producing a profitable solution whilst making effective use of any potentially unused space to improve their overall productivity and efficiency.
T2 Storage Solutions are the industrial division of Proici Associates Limited concentrating on the more industrial focused projects where correct utilisation of space is critical. A typical installation would be a mezzanine floor for either industrial or commercial use with industrial racking & shelving designed to optimise the amount of available space.
Proici Commercial Interiors and T2 Storage Solutions services cover all processes from initial concept to the handover, including:
Project Management
Storage Solutions
Brief Design
Mezzanine Flooring
Comprehensive Site Survey
Site Survey
M&E
Interior Design
Electronic installations
CAD Drawings
Product Sourcing
Fit-Out
Plumbing and Heating
Refurbishment
Health and Safety legislation
Safety Legislation
Relocation
More
Proici Head Office and Showroom
Leading the Future of Design
Our head office and showroom is located in the heart of the midlands enabling us to facilitate our clients requirements on a national basis.
Check out our showroom in person or online in our exclusive google walkthrough
Our Locations:
Proici Commercial Interiors has offices placed strategically around the entire nation, allowing us to work quickly and efficiently no matter where our client is located, with our locations including:
Let's Discuss
We would be more than happy to discuss our services further with you or to advise you in regards to your requirements.
To view examples of our work, check out our Case Studies